Case Block 1
The New T-Roc Convertible
Volkswagen Austria - Models: T-Roc Cabrio - Project: Market launch campaign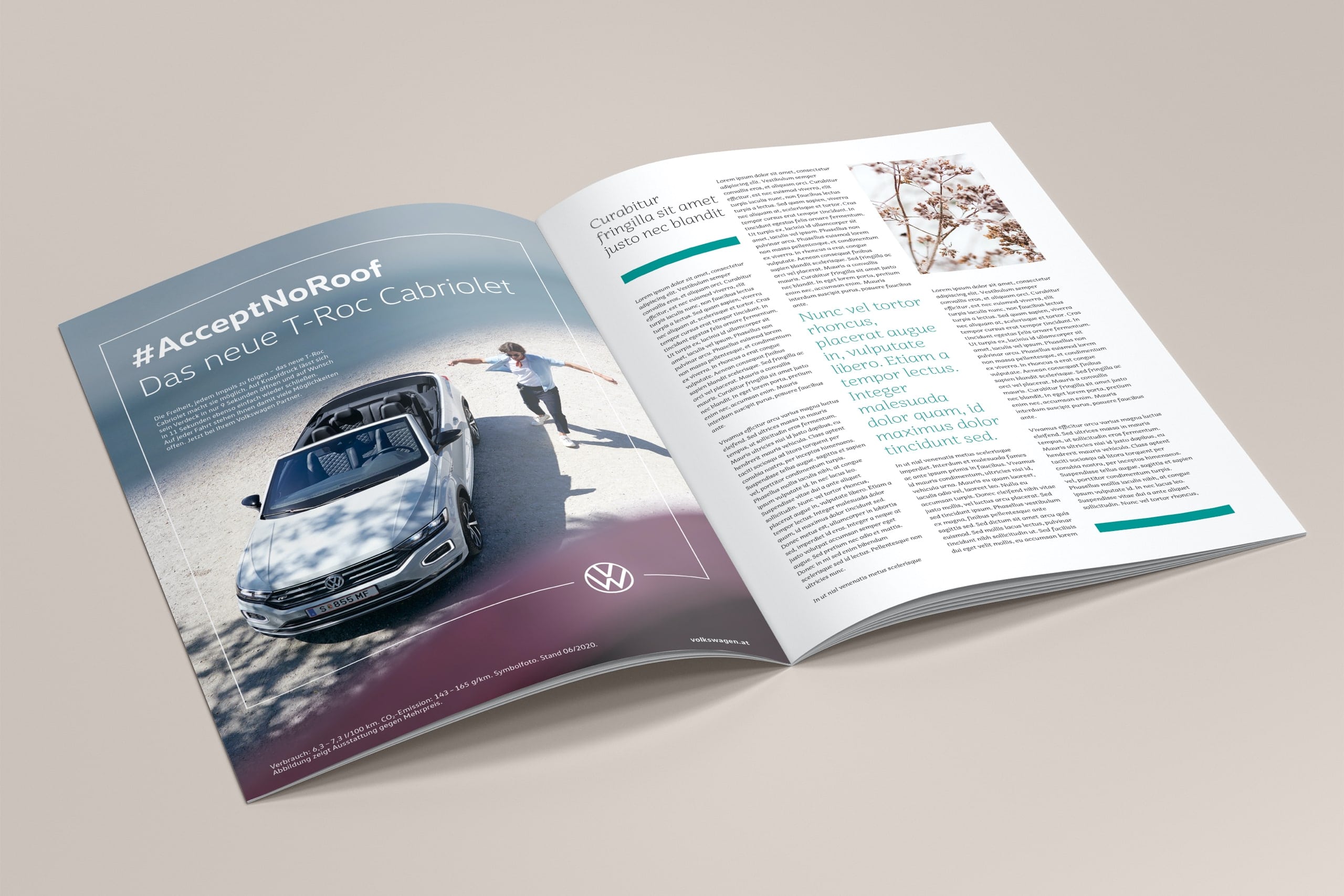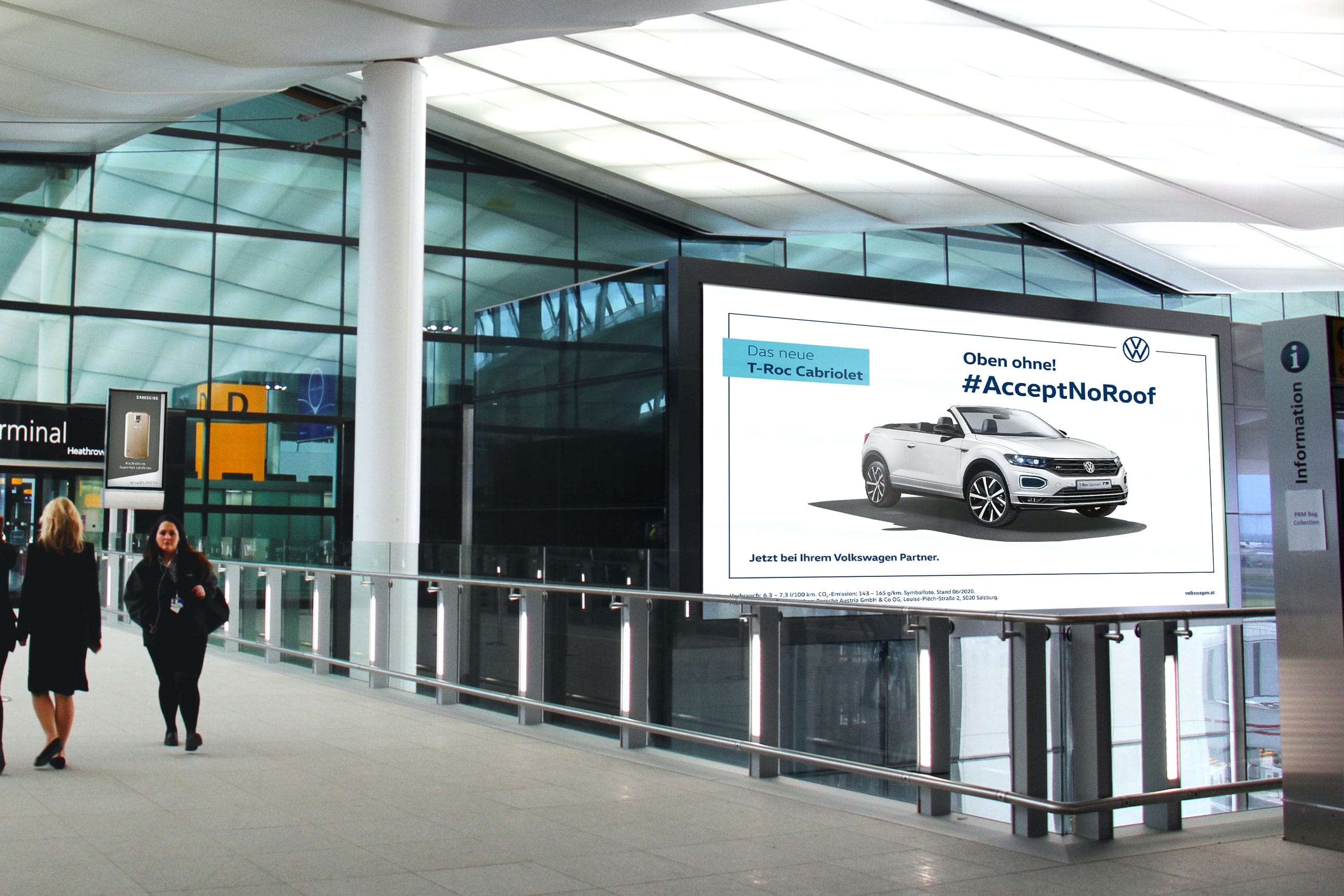 #AcceptNoRoof
Just in time for spring, the new T-Roc Cabriolet rolls out and makes every drive an experience. The first open crossover from Volkswagen combines the best of the convertible and SUV worlds:
It combines driving pleasure with high utility value and striking design.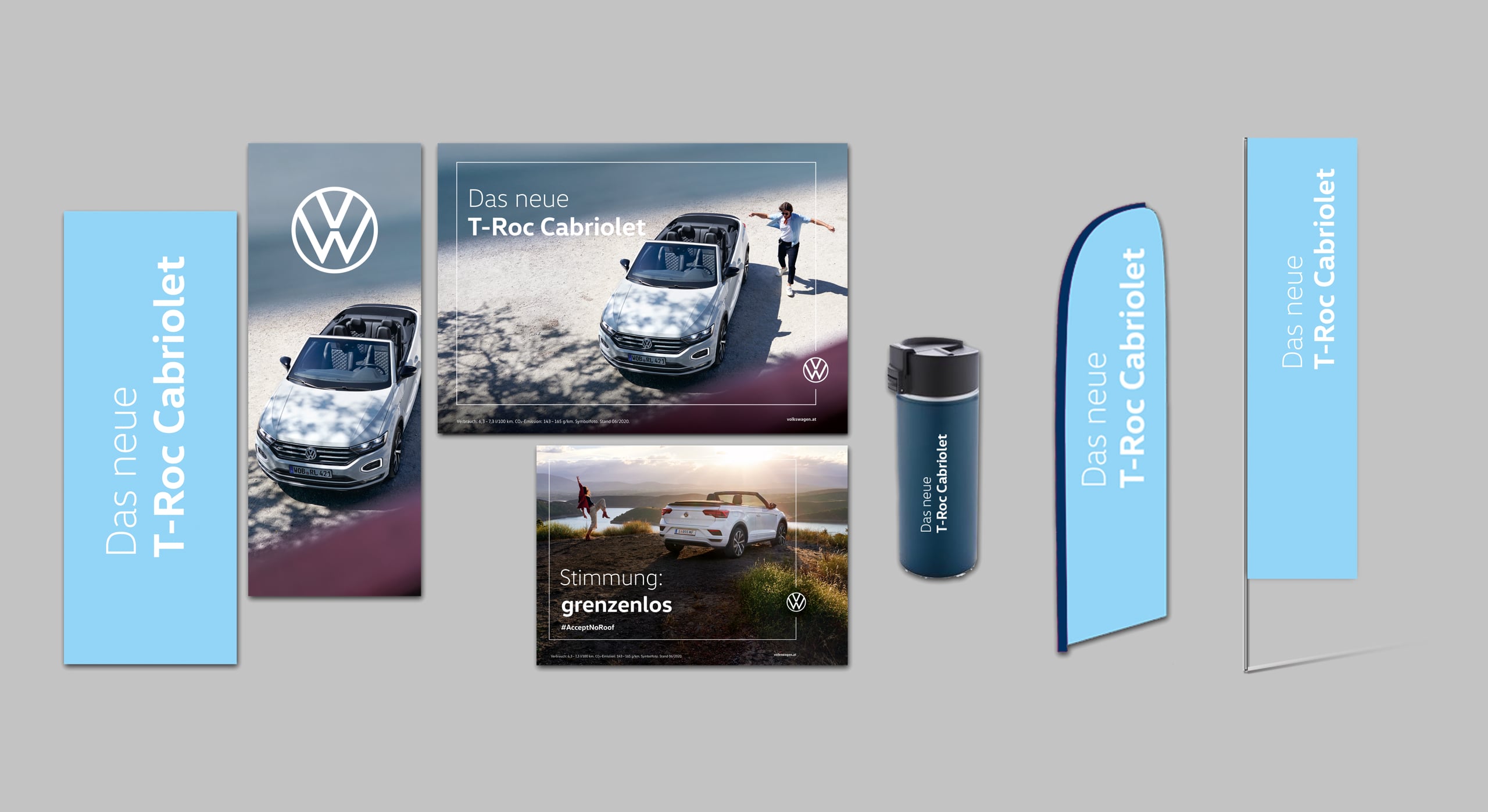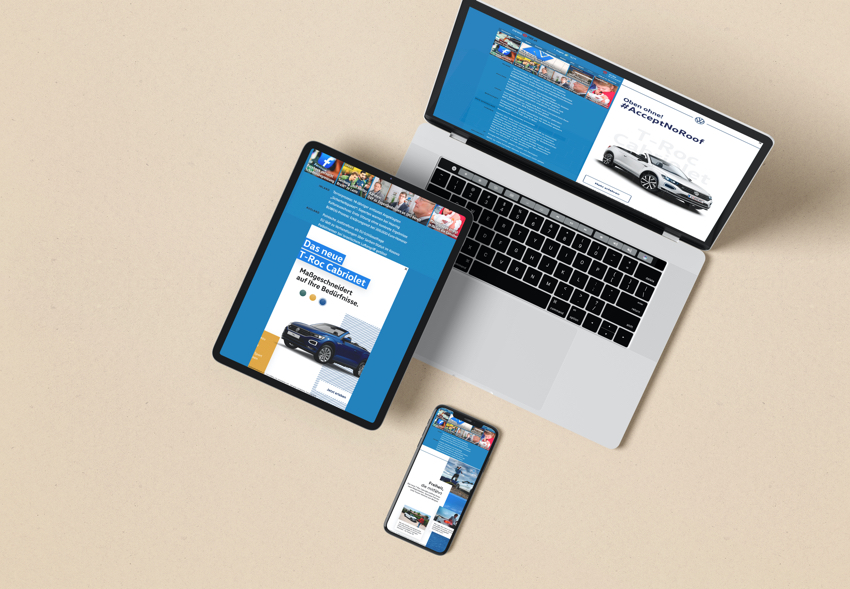 Campaign
Ad placements
Out of Home
POS
Media booking
Digital Infinity Banner
An InfiniteAd was produced for the digital campaign, you can view the advertising material here.
Produced in cooperation with Marketing VW PKW.
Case Block 2
Annual launch campaign 2020
Client: Volkswagen Austria - Models: Polo, T-Roc, Golf, Tiguan - Project: Annual launch campaign, Relax Flat Leasing and the new Golf 8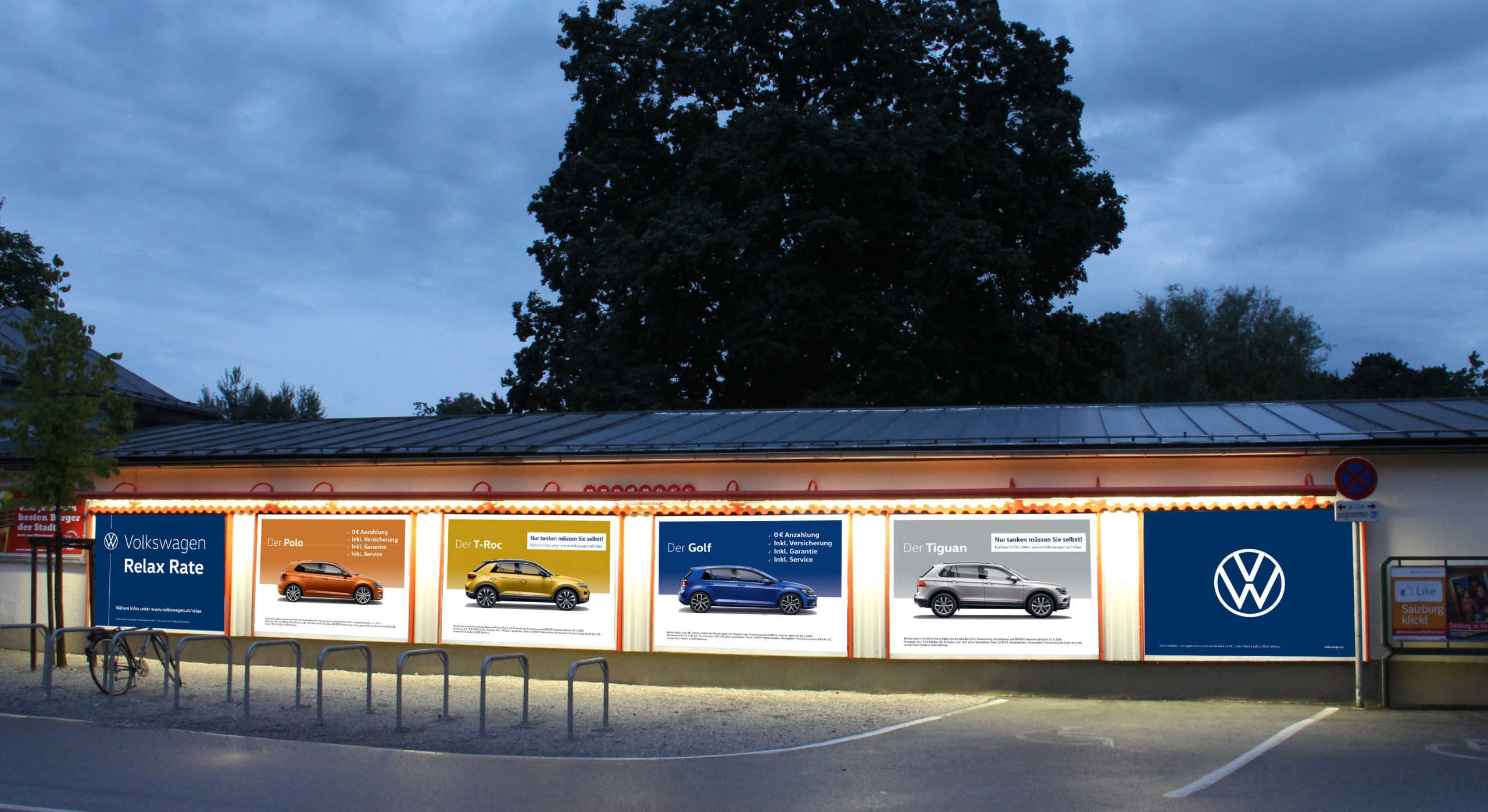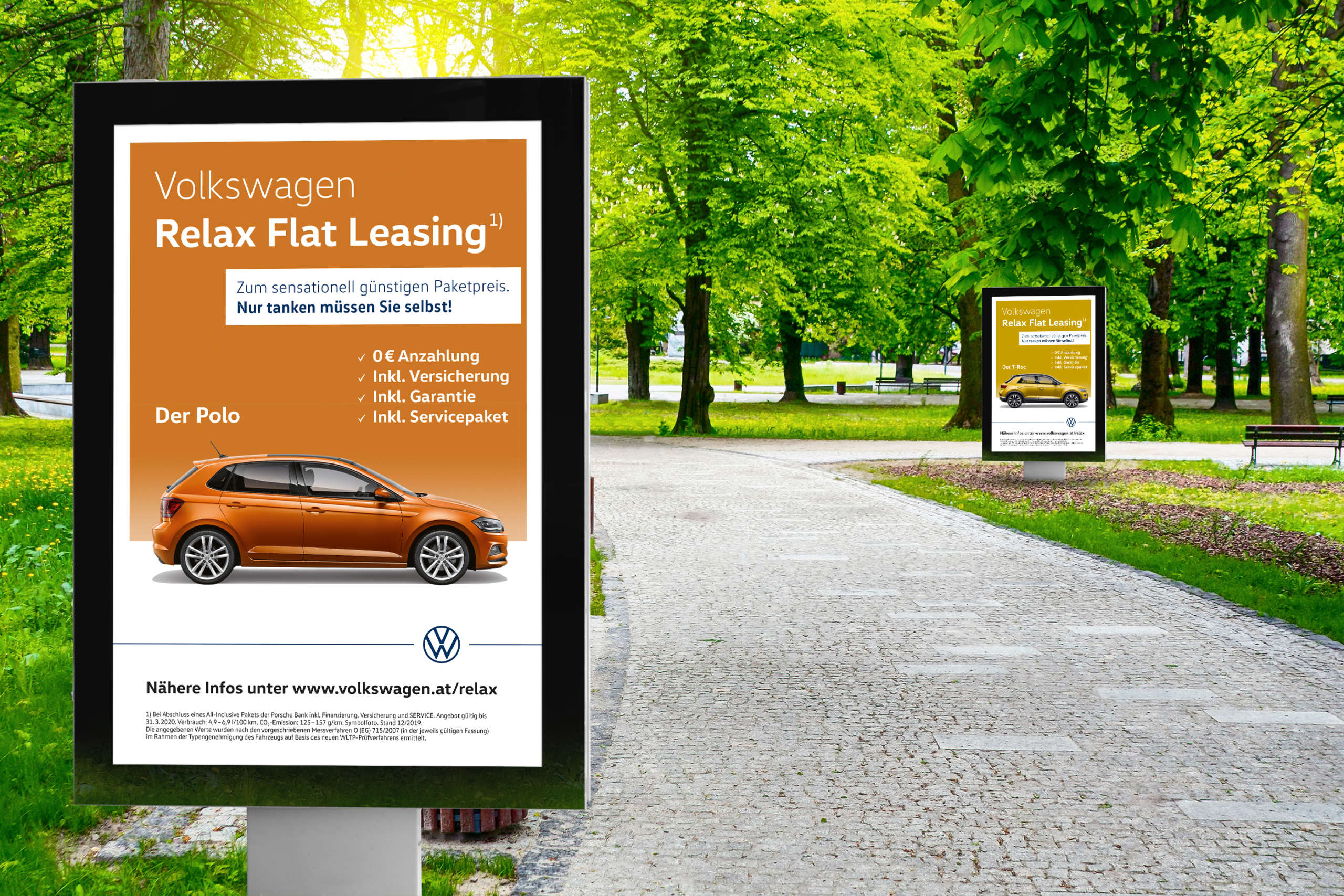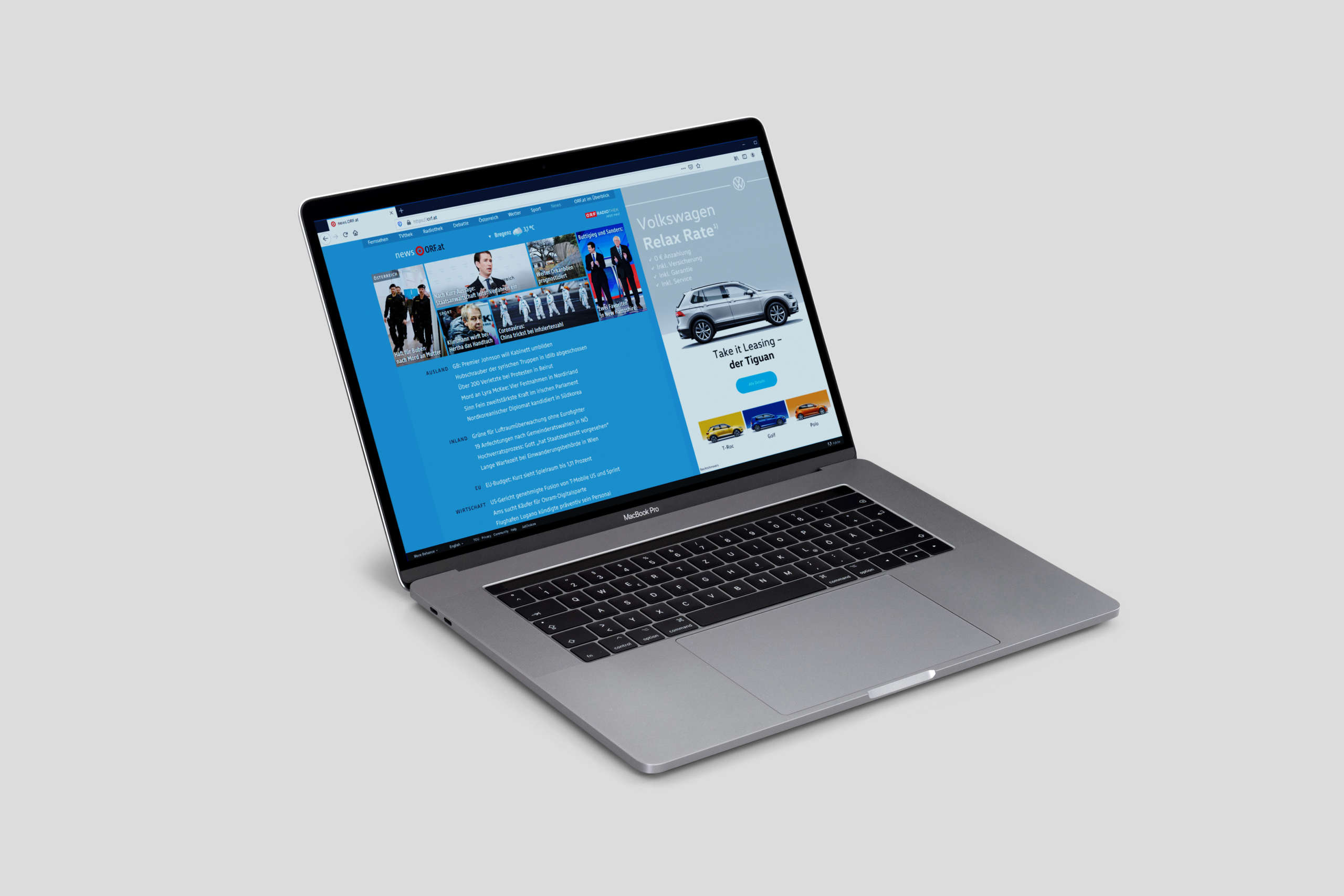 Take it Leasing
With Volkswagen's annual launch campaign, leasing is now easy. Selected models are presented in an attractive package price and thus guarantee easy handling, at an absolutely preferential price.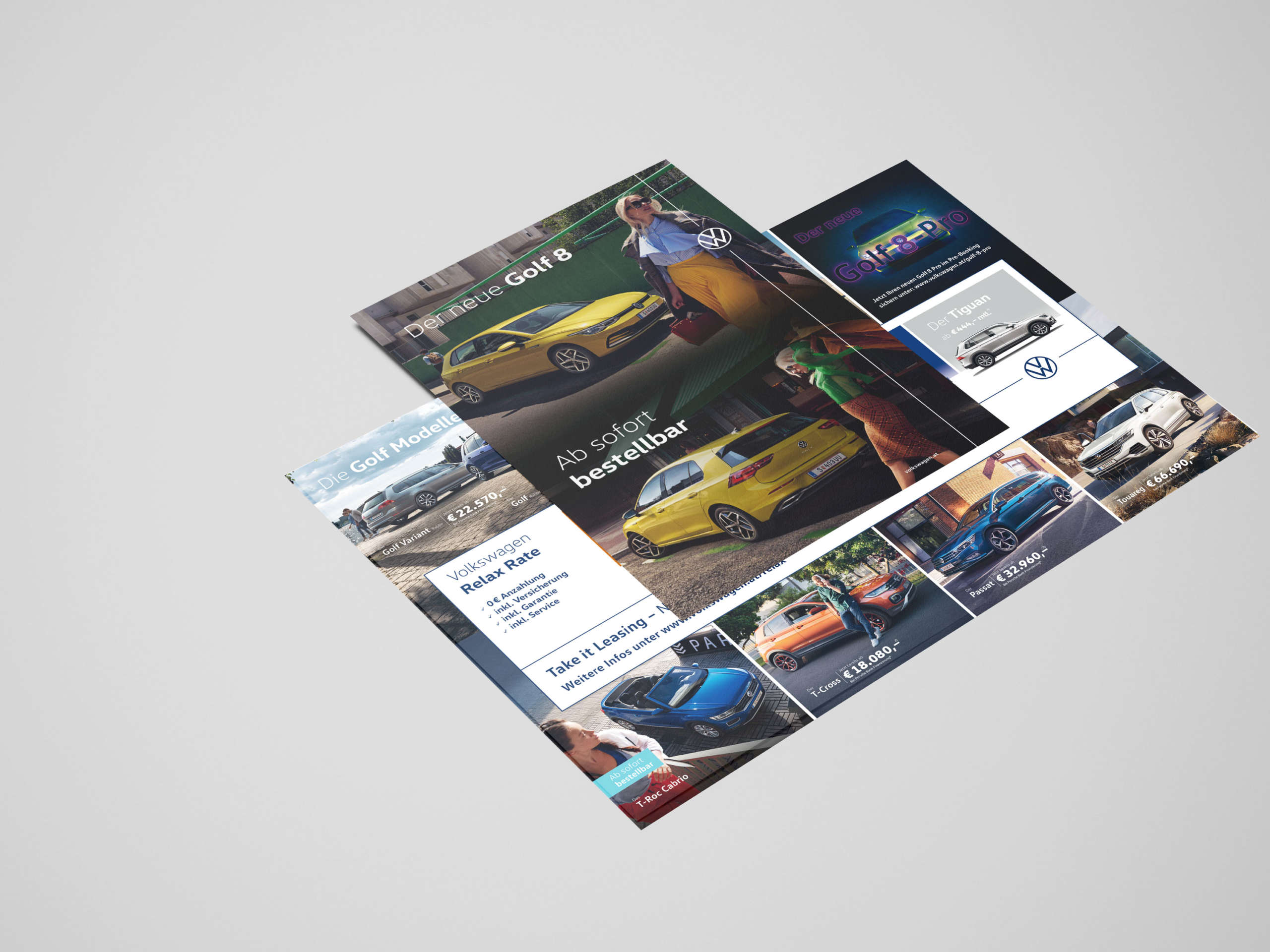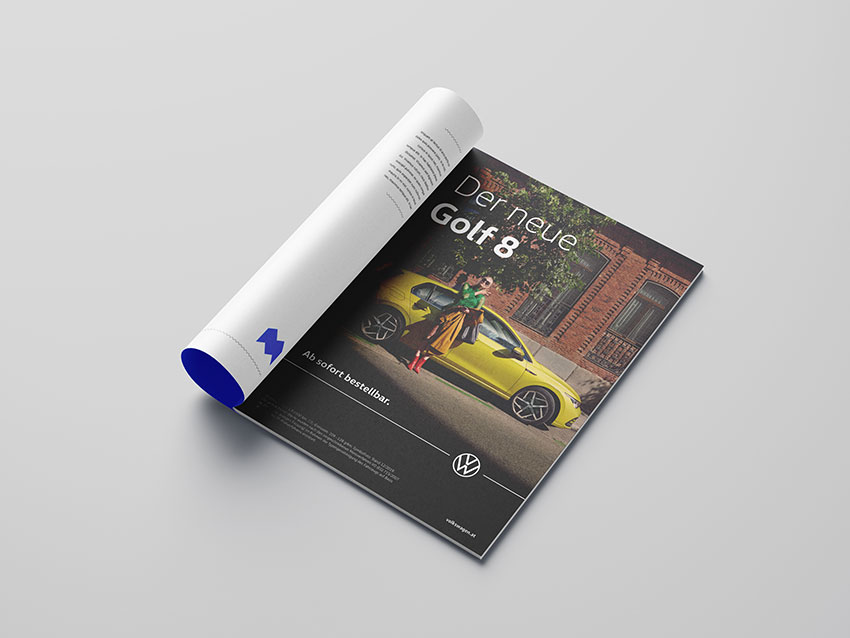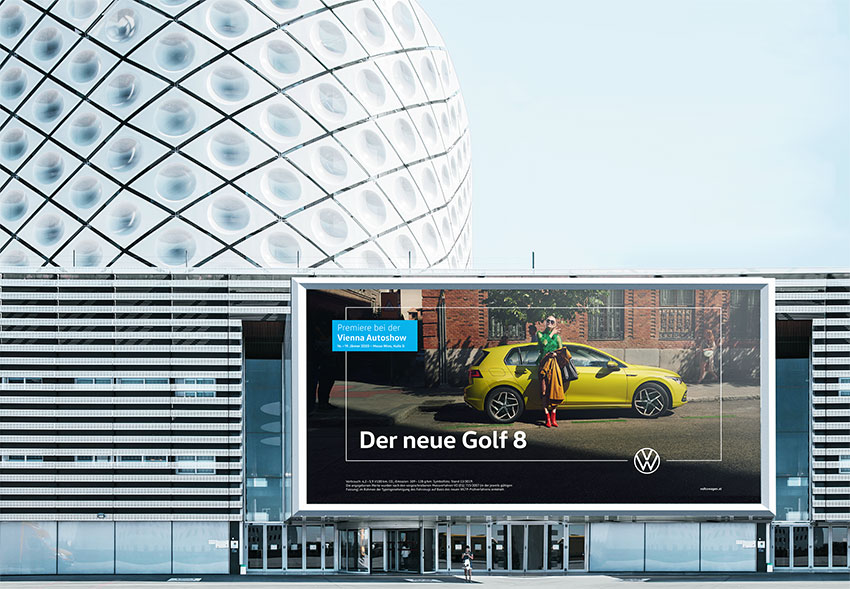 Life happens with a Golf
The latest model in the Golf family is driving forward and is being placed on the market with an extensive 360-degree campaign.
At the start of the year, our Volkswagen daily newspaper supplement also appears in the new Volkswagen brand design in an impressive A2 format and with a circulation of 2.68 million.
---
Case Block 3
Passat / Autumn Campaign 2019
Client: Volkswagen Austria - Model: The new Passat - Project: Market launch campaign in the new brand design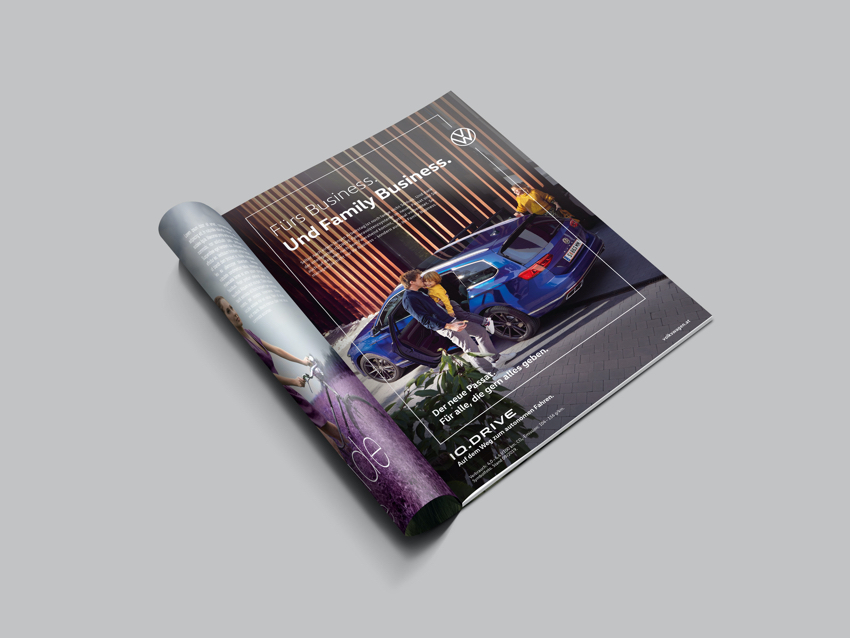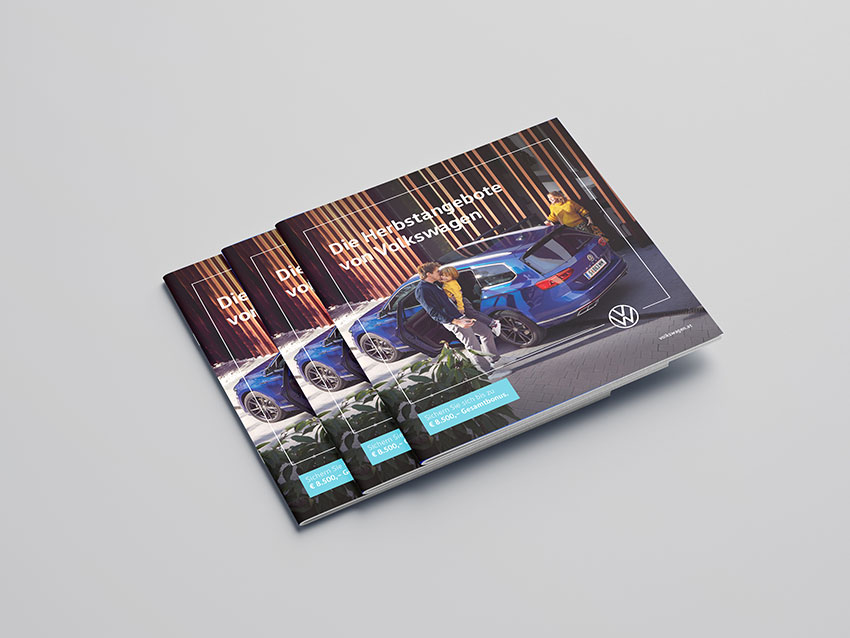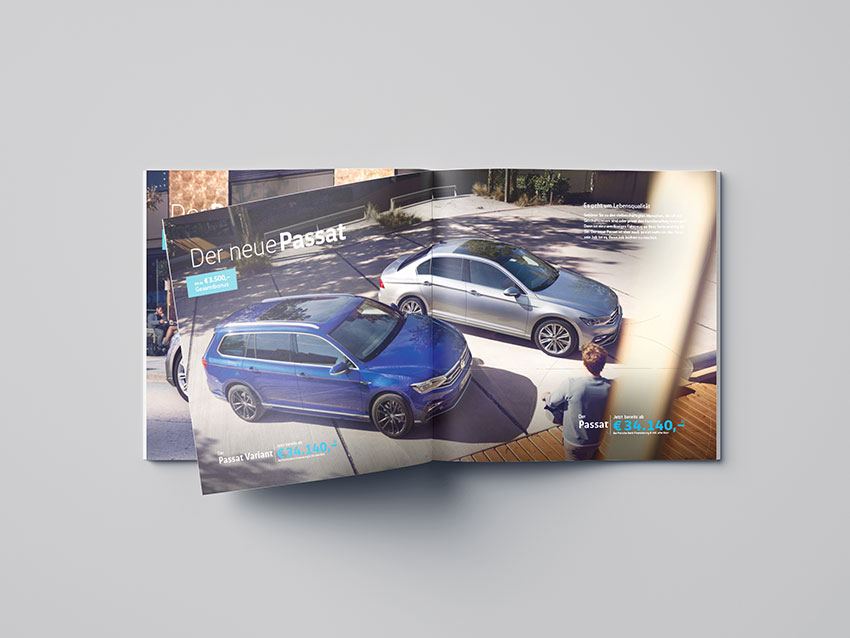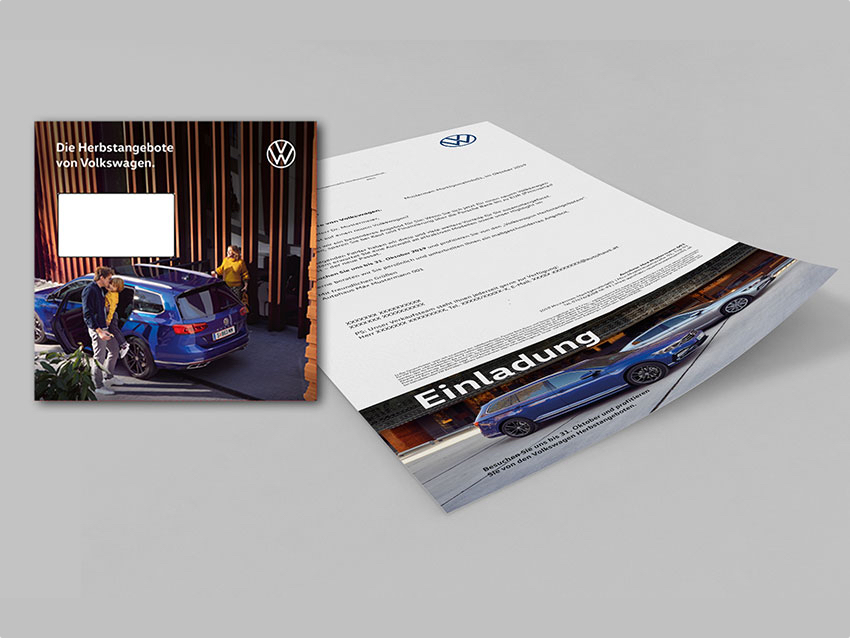 Campaign
Mailing
Out of Home
POS
Online Ads
Content Creation
Design
Media Booking
Producing
Produced in cooperation with Marketing VW PKW.
The most comfortable solution. For everything.
The new Passat.
Its job is to make your job easier - from business trips to everyday family life.
With a new facelift and many new highlights, the new Passat is widely advertised. The specific customer mailing and the directly placed POS media in the showroom attract attention and direct all eyes to the all-rounder.
---