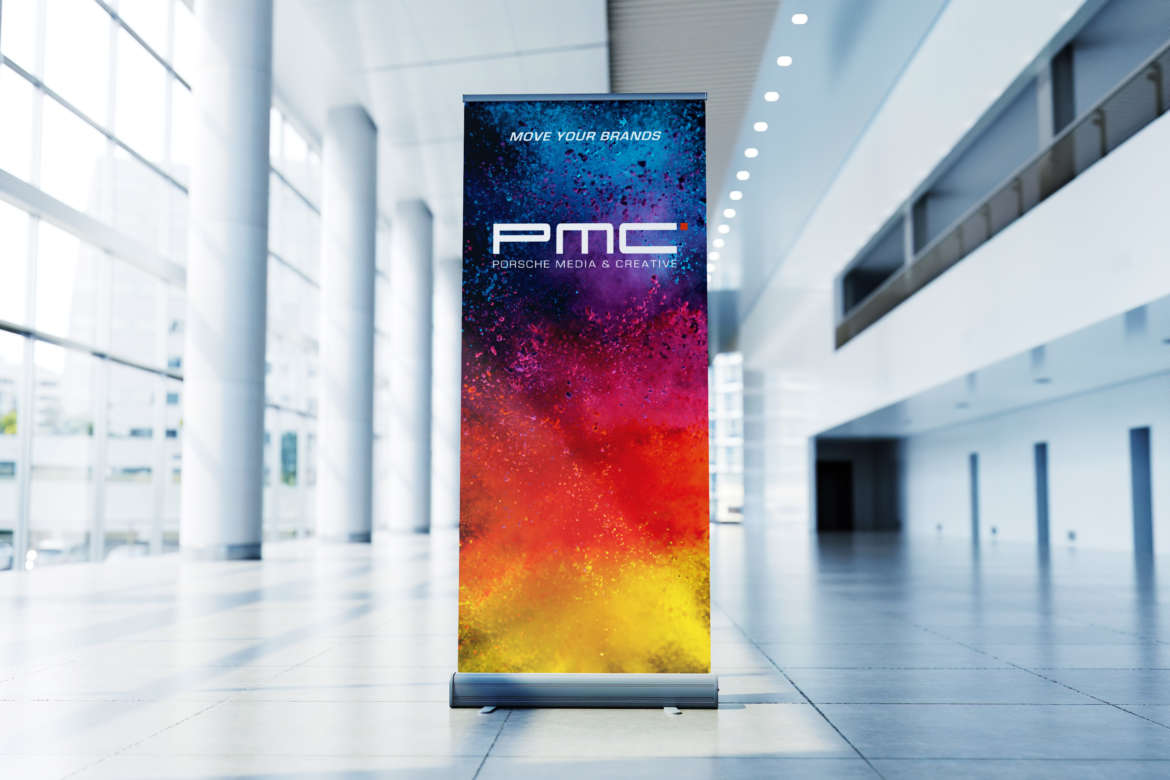 Salzburg/Vienna - January 2020 - Porsche Werbemittlung GmbH has been acting as an internal service provider in media buying and creation for the numerous brands of Porsche Holding Salzburg (PHS) since 1989.
At the beginning of February 2020, the company will be renamed and will now operate under the contemporary name "Porsche Media & Creative".
Increasing digitalisation and the associated fragmented media usage behaviour of consumers place high demands on all areas of marketing. In a completely new structure, PMC ® will act as a multi-brand and multi-channel service provider.
In the age of digital transformation, the automotive industry is undergoing one of the greatest processes of change in its history. The mobility forms of the future therefore also pose an enormous challenge to communication. In this context, Porsche Media & Creative has adopted "Move Your Brands" as its new claim. The logo is a protected trademark.
The full service agency has been realigned in recent months and expanded to include numerous services. Porsche Media & Creative will not offer services exclusively for customers of Porsche Holding Salzburg (PHS), but will also offer parts of the products and services on the free market for third-party customers. Top creation, efficient and data-driven media planning and buying are core areas of the newly established agency.
Event marketing, digital services and products from the in-house online print shop round off the portfolio.
The management of the agency will in future be formed by Wilfried Weitgasser and Andreas Martin. The agency has offices in Vienna and Salzburg.
About Porsche Media & Creative
Porsche Media & Creative (PMC ®) was founded in 1989 and is a 100% subsidiary of Porsche Holding Salzburg. The company is active in Salzburg and Vienna. Founded as an in-house agency, the numerous group brands of the importer companies are looked after - well-known customers such as Volkswagen, Volkswagen Commercial Vehicles, AUDI, Seat, Skoda, Porsche Bank, Moon-Power, Mobidrome, DasWeltauto.at are among the agency's clients. Over the past decades, the agency's achievements have been honoured with numerous awards: ORF Top Spot, Media Award, Web Ad, RMS Radio Award, Out of Home Award, Native Advertising Award and many more.
Die Agentur bietet ein breites Spektrum an Agenturdienstleistungen aus dem Bereich Media- und Marketing Research, Data Analytics, Mediaberatung und -strategie, Mediaplanung und -einkauf, Suchmaschinen Marketing (SEA), Programmatic Advertising, Kreativ Beratung und Umsetzung, Foto- und Videoproduktion, Werbemittelauswahl und -produktion, Corporate Identity Überwachung und Event Marketing an. Abgerundet wird das Portfolio durch die zahlreichen Print Services und die hauseigene Druckerei. Seit Anfang 2020 betreut die Agentur auch externe Kunden.