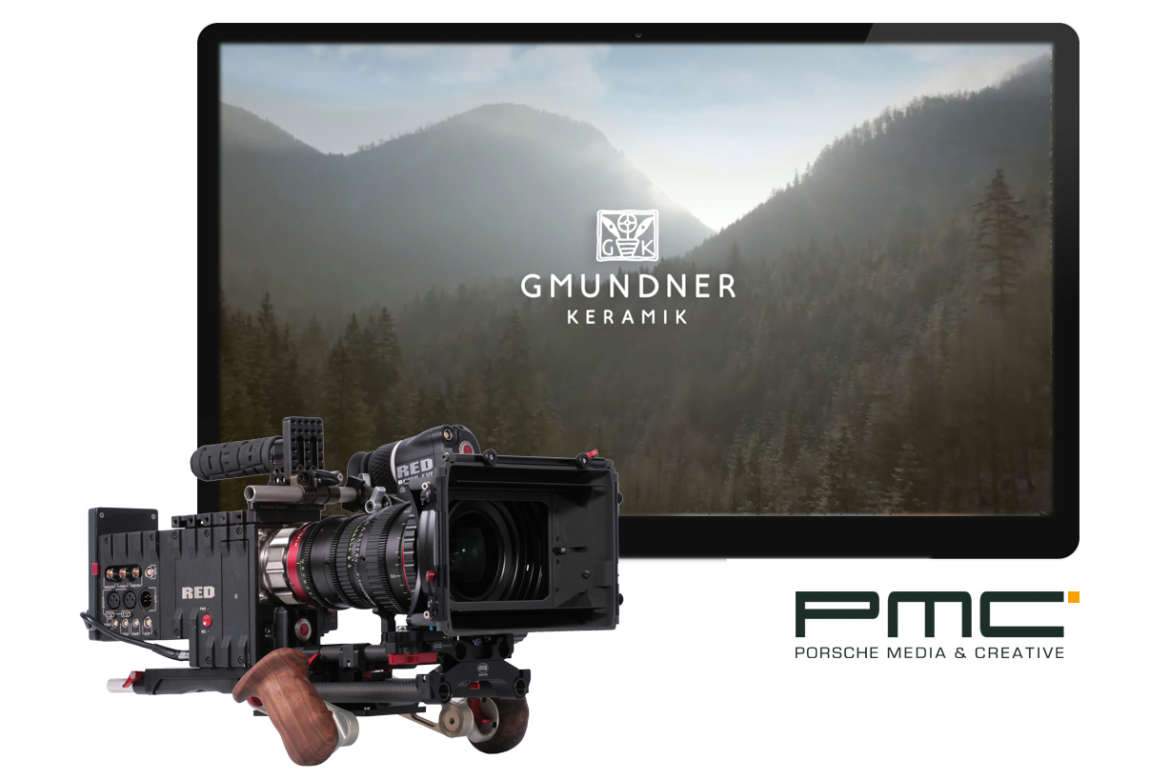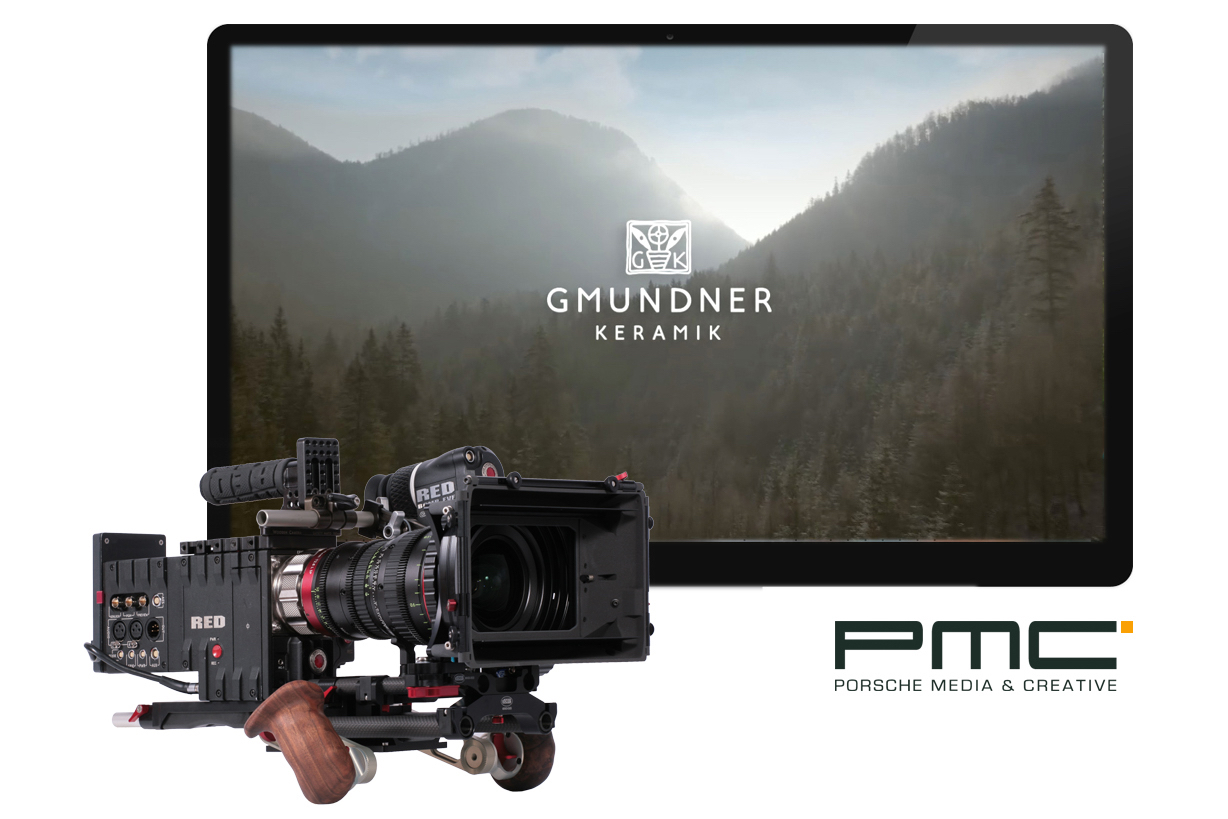 Salzburg/Vienna - 3 April 2020 - In times of great crisis, regional products are becoming increasingly important. Before Easter, the traditional Austrian company Gmundner Keramik commissioned Porsche Media & Creative to implement a TV campaign. The TV spot was produced - controlled from the home office - in only 48 hours and PMC as media agency booked the campaign in the channel environments of ORF, ServusTV, Servus Online, the channels of IP Austria and on Pro7Sat1PULS4ATV. The video was also distributed via social media.
The TV commercial refers to the Austrian roots of the traditional company, which has been owned by the Salzburg entrepreneur Markus Friesacher since last year: sustainable, handmade in beautiful Austria and now also available online. The wide product range of Gmundner Keramik is in any case a nice idea shortly before Easter to please your loved ones, whom you are not allowed to see during this difficult time, with a small gift.
In May 2020, the client booked a print campaign in various daily and weekly newspapers.
Andreas Glatz, Managing Director of Gmundner Keramik: "With Porsche Media & Creative, we found an agency that met our requirement to produce a TV spot in the highest quality within only 48 hours. We are also very happy about the many years of media expertise and the very good conditions for us as a brand with the media that the agency was able to achieve with us. "
Andreas Martin, Managing Director Porsche Media & Creative: "I am very pleased that my team and I have won a customer in Gmundner Keramik, which should enjoy a high status in our society, especially during and also after the Corona period. Tradition, handicraft and thus sustainable quality from Austria characterise the company's products. Our spot is meant to convey this feeling and is also a credo for Austria as a business location.
Campaign: "Give a piece of home
Period: TV campaign 4.4 - 8.4.2020, print campaign 15.5. - 23.5.2020
Client: Gmundner Keramik, Andreas Glatz
Agency Creation/Media: Porsche Media & Creative, Andreas Martin
Click here for the spots:
15 second spot

25 second spot

Campaign: "Christmas 2020
Period: TV campaign 14.11. - 16.12.2020, print campaign 28.11. - 13.12.2020
Client: Gmundner Keramik, Andreas Glatz
Agency Creation/Media: Porsche Media & Creative, Andreas Martin, Bernhard Sturl
30 second spot

About Gmundner Ceramics
Since 1492, the handles and brushstrokes that make Gmundner Keramik so unique and famous have been set in the middle of the Salzkammergut. Gmundner Keramik is 100% manufactured and hand-painted in Austria. With about 130 employees, 40 of whom are painters, Gmundner Keramik is the largest ceramics manufactory in Central Europe. The production capacity is about 5,000 pieces per day. In Austria, every second household owns Gmundner Keramik. The level of awareness is 87 %. Gmundner Keramik is the market leader on the domestic market in the field of tableware. The most important export market is Germany. Other export destinations are Japan, USA, Slovenia, Italy, France, England and Switzerland. The export share is 30 %.
About Porsche Media & Creative
Porsche Holding Salzburg has had its own in-house media agency since 1989. In 2020, the agency was realigned as a full service agency and has since been operating under the name Porsche Media & Creative (PMC ®) . The company is a 100% subsidiary of Porsche Holding Salzburg. PMC is active in Salzburg and Vienna. Founded as an in-house agency, the numerous group brands of the importer companies are looked after - well-known customers such as Volkswagen, Volkswagen Commercial Vehicles, AUDI, Seat, Skoda, Porsche Bank, Moon-Power, Mobidrome, DasWeltauto.at are among the agency's clients. Over the past decades, the agency's achievements have been honoured with numerous awards: ORF Top Spot, Media Award, Web Ad, RMS Radio Award, Out of Home Award, Native Advertising Award and many more.
The agency offers a wide range of agency services in the areas of media and marketing research, data analytics, media consulting and strategy, media planning and buying, search engine marketing (SEA), programmatic advertising, creative consulting and implementation, photo and video production, advertising media selection and production, corporate identity monitoring and event marketing. The portfolio is rounded off by the numerous print services and the in-house print shop. Since the beginning of 2020, the agency has also been serving external clients. PMC is a registered trademark.