Organised by Pubbles Film with Porsche Media & Creative as lead agency.
Current electric models for the Volkswagen Group brands were presented from 23rd – 25th September 2021 at the Wiener Hof in the 1st District.
MOON Power presented innovation in the field of charging infrastructure.
Experience sustainable mobility from "share too", Porsche Bank's car sharing concept.
Every third newly-registered electric vehicle in Austria in the first half of the year is a Volkswagen Group model.
Salzburg/Vienna - September 2021 - The "Vienna Electro Days powered by MOONCITY VIENNA" will take place from 23rd – 25th September 2021 at the Wiener Hof in Vienna's 1st district. The Volkswagen Group brands (VW, Audi, ŠKODA, SEAT, Porsche and Volkswagen Commercial Vehicles) will present their current electric models and MOON Power will show the latest innovations in the field of charging infrastructure. The Electro Days in the capital city will be complemented by Porsche Bank's car sharing concept "share too", which offers sustainable and flexible short-term mobility.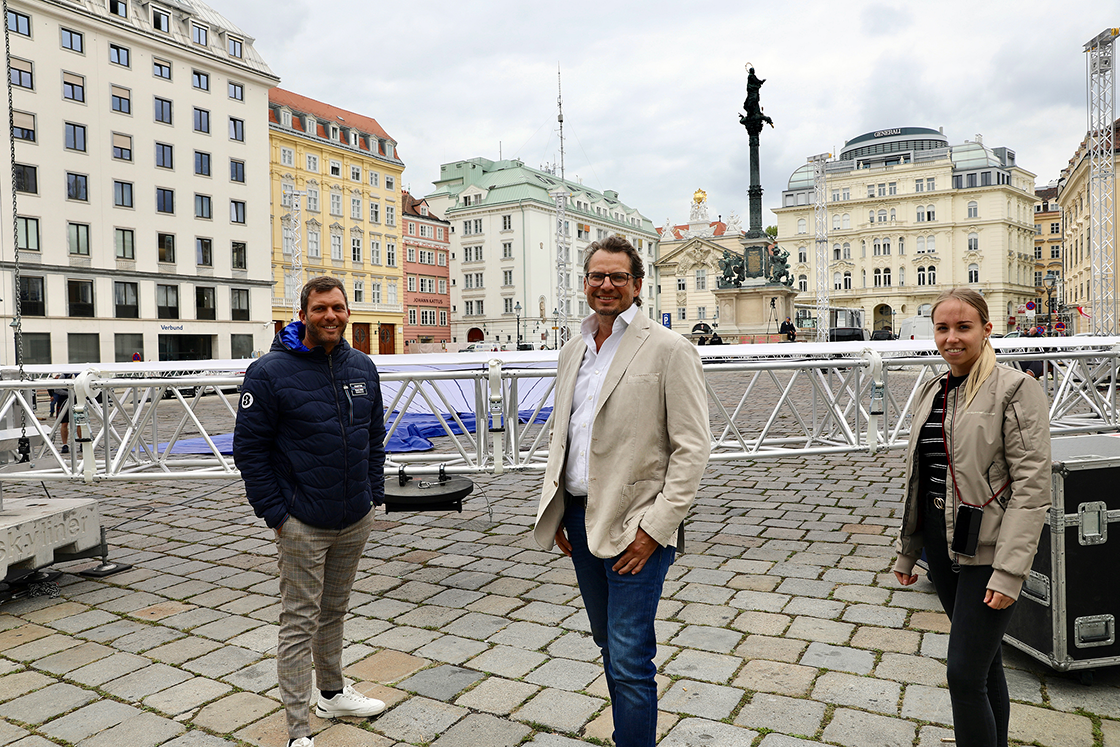 Andreas Martin (GF, Porsche Media & Creative), Ronny Rockenbauer (GF, Pubbles Film) , Lara Fruhstorfer (Porsche Media & Creative)
Ronny Rockenbauer, Managing Director of Pubbles Film and organiser of the Vienna Electro Days: "As an organiser you basically need a good idea and a topic that moves people. In addition, you need a strong location that attracts the public and, of course, the right partners. With PMC, we have a perfect partner on board for the Vienna Electro Days, which makes our well thought-out event in the heart of Vienna an absolute 'place to be'. Gathering all brands of Porsche Holding Salzburg including mobility provider share too, MOON, Ducati and Porsche Bank literally under one 750 square metre roof to inspire people is unbelievable and has never been done before in this way. In addition, to be able to offer test drives with these desirable electric cars directly at the event is almost a miracle, but it shows how focused and goal-oriented the entire team around Andreas Martin works. So it is only logical that major brands such as Wien Energie, Verbund, www.godrive.at, weekend, Forstinger, Phönix and ABB are also using the opportunity to show their electrifying products to interested customers as part of the Vienna Electro Days."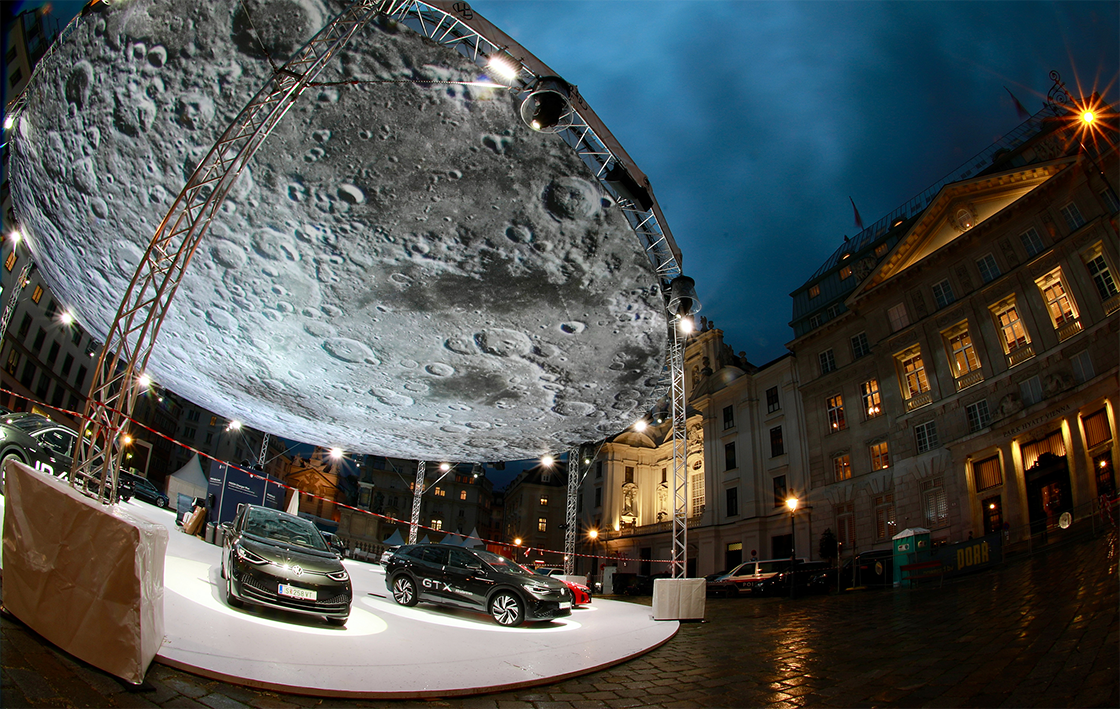 Andreas Martin, Managing Director Porsche Media & Creative: "With the Wiener Elektro Tage, Porsche Media & Creative was once again able to demonstrate the broad spectrum of the agency in the areas of creation, media and event services. Our thanks also go to Pubbles Film and Ronny Rockenbauer for the successful implementation of the overall concept".
Event: Vienna Electro Days - www.wiener-elektrotage.at
Media genres: Out of Home, Print, Online
Period: 23-25.9.2021
Client: Volkswagen Austria, AUDI Austria, SEAT Austria, ŠKODA Austria, CUPRA Austria
Agency Creation & Event Marketing /Media / Porsche Media & Creative GmbH (PMC): Andreas Martin, Lara Fruhstorfer
PMC Creation: Ilse Vogl, Christina Bubendorfer
PMCMedia: Oskar Huber, Sonja Toplak
PMC Producing: Bianca Stahl
Porsche Holding Salzburg has had its own in-house media agency since 1989. In 2020, the agency was re-established as a full service agency and has since been operating under the name Porsche Media & Creative (PMC®) . The company is a 100% subsidiary of Porsche Holding Salzburg. PMC has locations in Salzburg and Vienna. Founded as an in-house agency, the numerous importer group brands; well-known customers such as Volkswagen, Volkswagen Commercial Vehicles, AUDI, Seat, Skoda, Porsche Bank, Moon-Power, Mobidrome, DasWeltauto, are among the agency's clients. Over the past decades, the agency's achievements have been honoured with numerous awards: ORF Top Spot, Media Award, Web Ad, RMS Radio Award, Out of Home Award, Native Advertising Award and many more.
The agency offers a wide range of agency services from the areas of media and marketing research, data analytics, media consulting and strategy, media planning and buying, search engine marketing (SEA), programmatic advertising, creative consulting and implementation, photo and video production, advertising media selection and production, corporate identity monitoring and event marketing. The portfolio is rounded off by the numerous print services and the in-house print shop. Since the beginning of 2020, the agency has also been serving external clients. PMC is a registered trademark.
Photo Credits:
© Porsche Media & Creative 2021
Further information Porsche Media & Creative:
Andreas Martin
T +43 662 4681 3053
Andreas.martin@porsche.co.at
www.porschemediacreative.com