#allyoucandrive test drive days at all participating Austrian dealers from the Volkswagen Group from 17th – 30th September 2021.
Sychronised outdoor and press advertising guarantees maximum attention.
Digital campaign with display advertising and social media.
"Some things you just have to feel to KNOW what you want to feel for a long time" as a credo for the radio spot.
Personalised dealer advertisements and PoS material round off the campaign.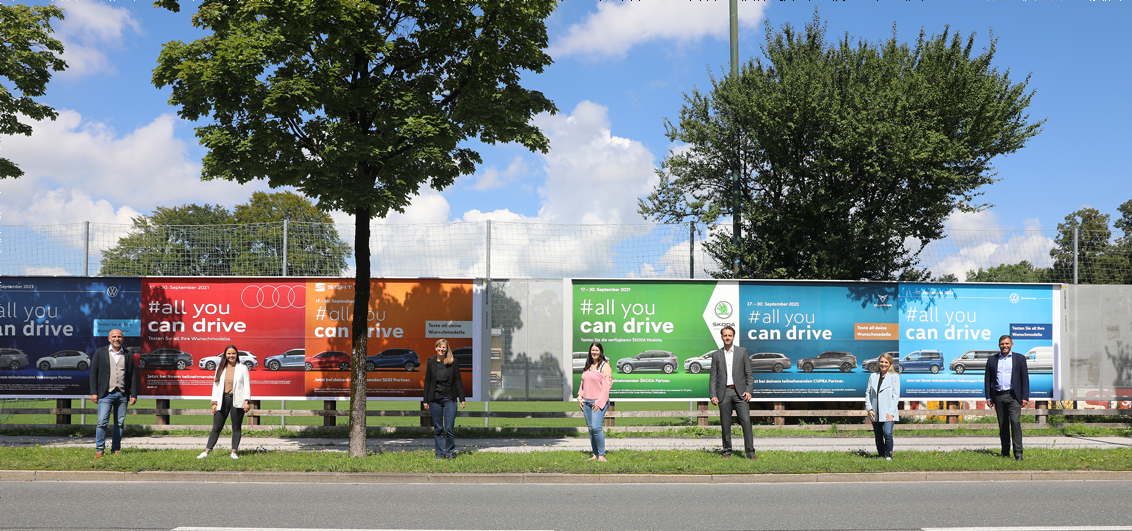 Photo from left to right: Thomas Frauenschuh (EPAMEDIA), Julia Weichenberger (PMC Creation), Ilse Vogel (PMC Creation), Bianca Stahl (PMC Producing), Matthias Erler (Erler & Partner), Christina Bubendorfer (PMC Creation), Andreas Martin (PMC GF)
Salzburg/Vienna - September 2021. From 17th – 30th September 2021, the #allyoucandrive test drive days will take place at all participating dealers who sell products from the Volkswagen Group. With this effective and unique campaign, Porsche Media & Creative has succeeded in generating maximum attention under the #allyoucandrive banner through coordinated creation and media planning. Similar to an "all you can eat" offer, the test drive days offer a large range of vehicles, from fully electric models and hybrids to classic petrol and diesel models.
Throughout Austria, the campaign runs as outdoor advertising at prominent locations with 16 and 24 sheet posters. The radio spots were booked in blocks of five, including the brands Volkswagen, AUDI, SEAT, ŠKODA and CUPRA. The national campaign is rounded off online by large-scale site bars and interstitials. For the broad dealer network, individualised print advertising as well as various PoS materials were provided by Porsche Media & Creative. The campaign starts on 28th August.
Erler & Partner implemented the radio concept on behalf of PMC. Matthias Erler, CEO Erler & Partner: "It was a pleasure for us to create and produce the radio spots for the #allyoucandrive campaign. The phrase 'Some things you just have to feel to know what you want to feel for a long time' creates a common message across brands, which is played individually by the brand spokespeople and the coordinated music. In this way, we were able to sharpen the connection as well as the unique position of the brand identities.
Various advertising materials for the campaign can be found here:

Outdoor advertising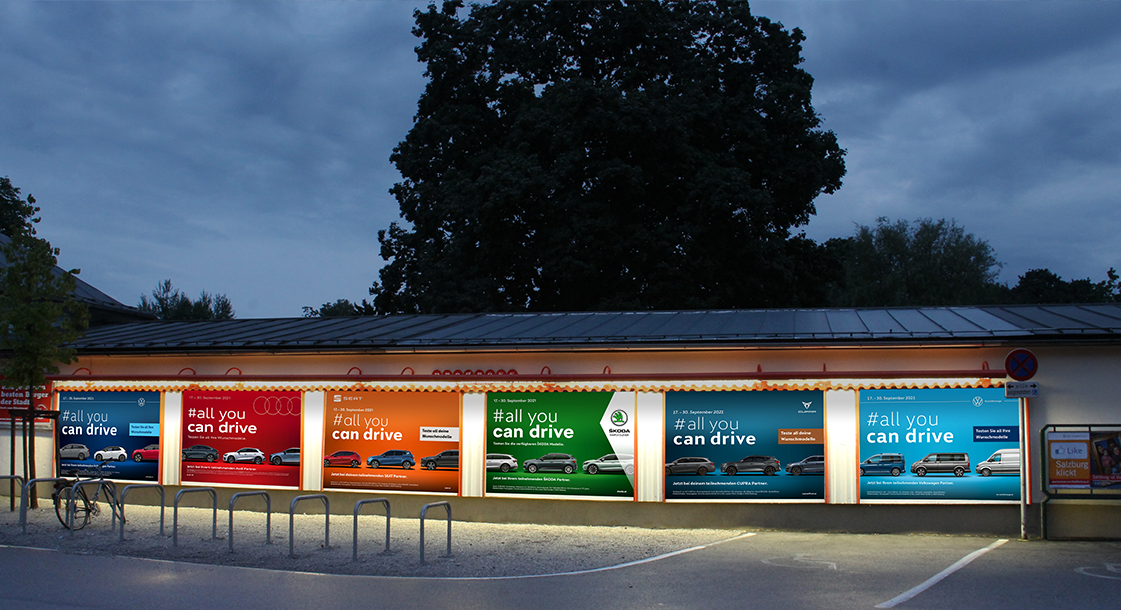 Radio spots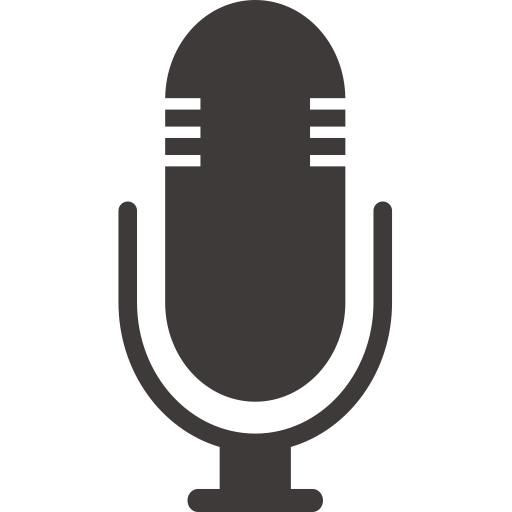 Digital trader communication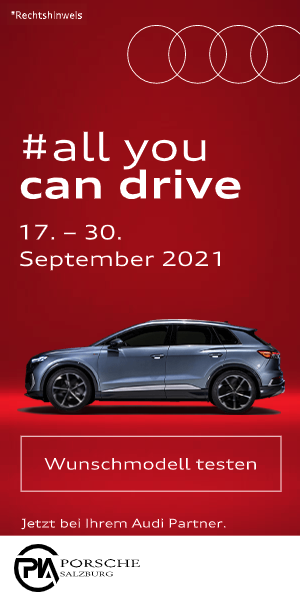 We thank PMC and all five brands for their successful cooperation – and wish everyone a successful campaign with many test drives."
Andreas Martin, Managing Director of Porsche Media & Creative: "I am very pleased that my team was able to prove with this campaign what power lies in a coordinated appearance for the Volkswagen Group brands. Under the umbrella #allyoucandrive, however, the CI specifications of the individual brands were also incorporated in a uniform appearance."
Campaign: #allyoucandrive
Media genres: Out of Home, Print, Online, Radio, Point of Sale
Period: 17.09. - 30.09.2021
Client: Volkswagen Austria, AUDI Austria, SEAT Austria, ŠKODA Austria, CUPRA Austria and Volkswagen Commercial Vehicles Austria
Agency Creation & Event Marketing /Media / Porsche Media & Creative GmbH (PMC): Andreas Martin, Lara Fruhstorfer
PMC Creation: Ilse Vogl, Christina Bubendorfer, Andreas Eder
PMCMedia: Oskar Huber, Julia Weichenberger
PMC Producing: Bianca Stahl
Radio: Erler & Partner, Mathias Erler
About Porsche Media & Creative
Porsche Holding Salzburg has had its own in-house media agency since 1989. In 2020, the agency was realigned as a full service agency and has since been operating under the name Porsche Media & Creative (PMC ®) . The company is a 100% subsidiary of Porsche Holding Salzburg. PMC is active in Salzburg and Vienna. Founded as an in-house agency, the numerous group brands of the importer companies are looked after - well-known customers such as Volkswagen, Volkswagen Commercial Vehicles, AUDI, Seat, Skoda, Porsche Bank, Moon-Power, Mobidrome, DasWeltauto.at are among the agency's clients. Over the past decades, the agency's achievements have been honoured with numerous awards: ORF Top Spot, Media Award, Web Ad, RMS Radio Award, Out of Home Award, Native Advertising Award and many more.
The agency offers a wide range of agency services from the areas of media and marketing research, data analytics, media consulting and strategy, media planning and buying, search engine marketing (SEA), programmatic advertising, creative consulting and implementation, photo and video production, advertising media selection and production, corporate identity monitoring and event marketing. The portfolio is rounded off by the numerous print services and the in-house print shop. Since the beginning of 2020, the agency has also been serving external clients. PMC is a registered trademark.
Photo Credits:
© Porsche Media & Creative 2021
Further information Porsche Media & Creative:
Andreas Martin
T +43 662 4681 3053
Andreas.martin@porsche.co.at
www.porschemediacreative.com